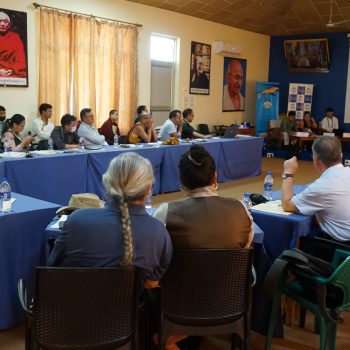 Recentering the Tibetan in Tibetan scholarship
While a picture may be worth a thousand words, the narrative itself is priceless. It is in the effort of pushing forward Tibetan narratives by re-centering the Tibetan in Tibetan scholarship that the Tibet Policy Institute (TPI) convened the 8th Young Tibetan Research Scholars' Conference. The Conference was held from 23-25 August, 2022 at the College for Higher Tibetan Studies, Sarah, Dharamshala.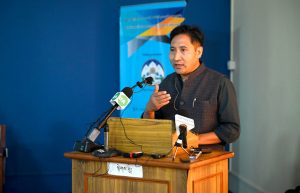 It is an annually held conference exclusively for Tibetan scholars. Tibetan studies as the discipline has grown immensely over the years but there is a stark contrast visible due to the lack of Tibetan researchers within the field. Therefore, this 8th Young Tibetan Research Scholars' Conference is an attempt to rectify this imbalance by providing a platform for Tibetan researchers and scholars to voice their narratives and perspectives. Likewise, the Conference hosted 24 scholars speaking on a range of issues from history to politics, environment, culture, archival documents, religious tradition, border politics, politics of cartography, Tibet in international relations to Tibetan traditional medicines. The variety of research the speakers have presented at the Conference rightly lived up to the inter-disciplinary and a multi-disciplinary subject that is Tibetan studies. The success of the Conference was highlighted by active participants from the speakers but also as a medium for the latter to receive valuable feedback on their research.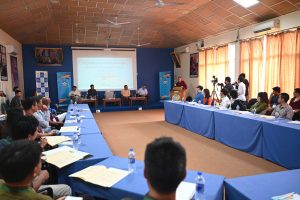 The previous Young Tibetan Research Scholars' Conferences have served as an engaging platforms with the purpose of bringing Tibet into a sharper focus. As the results of past years have shown, it is highly beneficial to allow a space for Tibetan researchers to take part in such collaborative initiatives in order to develop a multifaceted understanding of Tibet through the exchange and formulation of new perspectives.
It was with this understanding that TPI first took the initiative in organizing the first Young Tibetan Research Scholars' Conference in 2015, just after three years of the institute's inception in 2012. The institute will continue to put in all efforts to organize such Conference in future in order to strengthen the field of Tibetan studies through realigning the focus on Tibetan narratives.