Tibet Policy Researcher participates at the 14th IATS Seminar
Around 500 scholars of Tibetan studies from all over the world gathered in Norway's second largest city of Bergen from 19th -24th of June 2016 to attend the 14th Seminar of the International Association for Tibetan Studies (IATS). The organizers hailed it as the largest IATS Seminar so far with thousands of applicants sending their papers for the Seminar.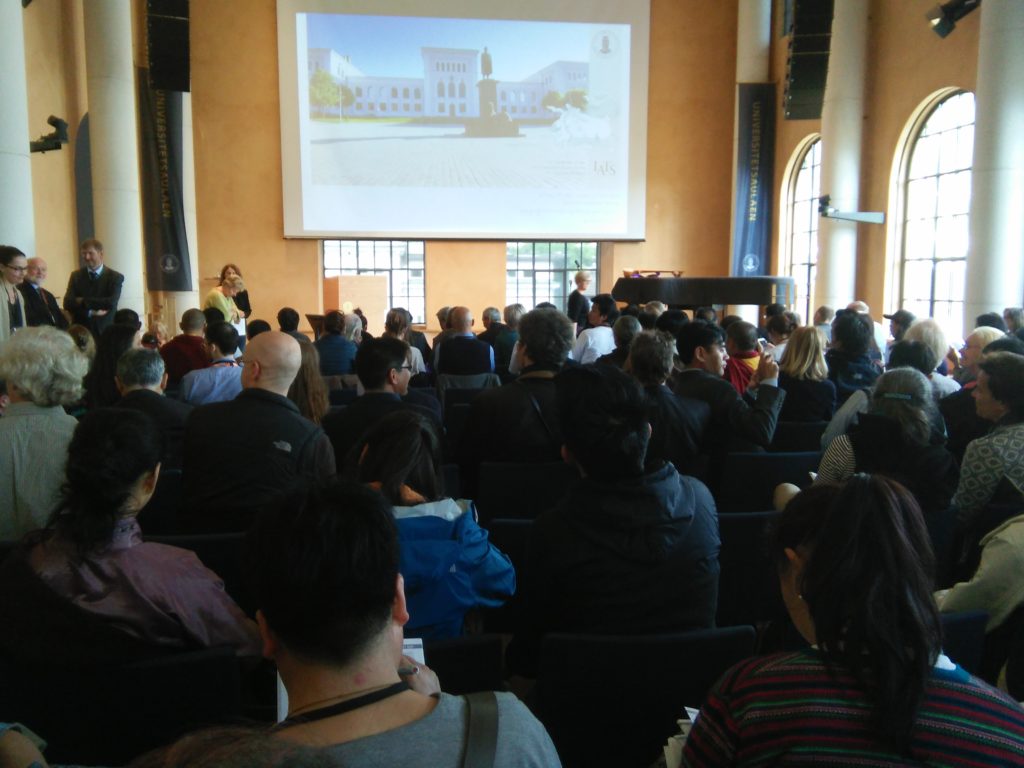 IATS is considered as the most important and a prestigious international platform for gathering of scholars of Tibetan studies to exchange views and present new research findings. There were 70 different categories- 53 panels and 28 sessions where more than 450 different papers were presented in five days.
Zamlha Tempa Gyaltsen, an environment research fellow at the Tibet Policy Institute presented his paper at "the Climate and the environment in Tibet and Himalayas-an interdisciplinary perspective" panel, better known as the Climate Panel.  His paper tries to understand the impact of climate change on the Tibetan Plateau from Tibetan historical sources.
At the Climate panel, topics such as 'Solar radiation energy on the Tibetan Plateau', 'Adaptive capacity among Himalayan agro-foresters: the Hyolmo of Nepal', 'Optical properties of water in high-altitude lakes in Tibet and satellite remote sensing', Observational studies of biological effective UV radiation on land surfaces in Tibet' were presented.
The Climate Change panel was first introduced at the 13th IATS seminar in Ulaanbaatar where Tempa Gyaltsen was also one of the speakers.
The next 15th IATS seminar would be held either in Paris or Prague, as the two bidding parties made a short presentation of their proposal for the 2019 Seminar.